Ephesians5:25
Husbands, love your wives just as Christ loved the church and gave his life for it

It has to be one of the most wondeful weekend we have had in our 7 years of marriage. Not knowing what to expect when we checked into the hotel on Friday night. By Sunday evening, after our 48 hours of committment, tears shared, closer bond to each other and another milestone closer to God.

I can't reveal much about what happened during the weekend but if you trust me, it will a decision that you and your spouse will never, ever regret. I greatly encourage all couples who have been married for at least 2 years and above to go. Edward and I are so moved that we are considering serving in the UME ministry.. but we are praying about it and see if God meant for us to head that way or would He much prefer us to serve in the Children's ministry.

We certainly missed our girls so very much. But we had a certain kind of peace within us, knowing that God is looking after them and they are in good hands of my mother and Shirley. When we reached home, we could not stop hugging the two girls. Megan certainly missed us very much, but Macy was so engrossed in her Barney that she didn't even noticed us home. boo hoo...

Some photos...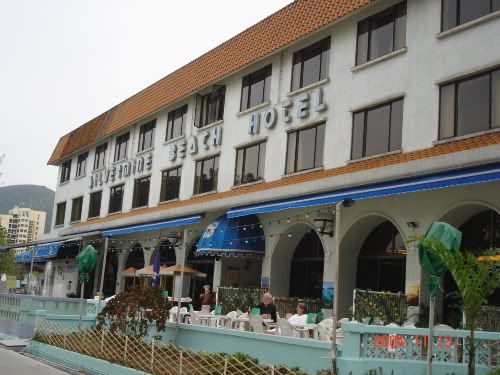 Silvermine Hotel

This is the hotel that we stayed for 3D2N for the encounter. It is situated on Lantau island and I must say it is truly beautiful and serene. Ed and I fell in love with the place and we have not even explored 90% of the island yet! We love it so much that we have booked a weekend to go with the girls so that they can play on the sand, ride bicycle to see the Mui Wo Waterfall and perhaps do some climbing..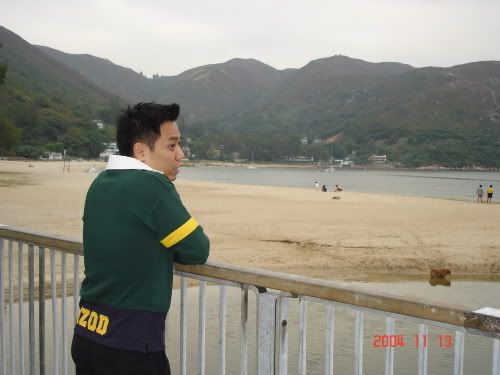 Mr Lim in one of his pensive mood...



Mong,Debbie, Scott and Ed

Debbie and Scott are our clergy couple. They are missionaries and have lived in HK for 18 years! They speak fantastic Cantonese that puts even me to shame. They have been married for 22 years and have 2 daughters-21 and 17. Scott reminds me of Kevin Spacey, I dunno why.. haha... But seeing the love they have for each other glowing in each other's eyes can make u so shy you gotta turn away..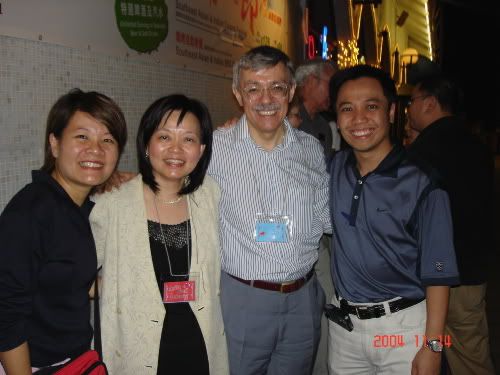 Us with Amelia and Fred

Amelia and Fred are our host couple. They look into all the logistics needed for the encounter which includes something like 28 couples!! So you can imagine the amount of work they put into and they are just volunteers. Fred is a lecturer at HKU and Amelia is mum to their 2 boys.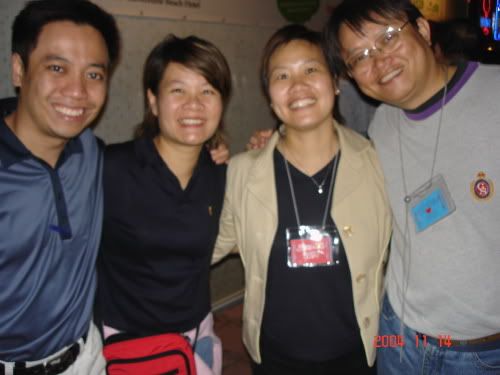 Us with KK and Julian

This couple makes us feel most at ease. KK is handicapped and Julian is a lawyer but their love for each other is so strong and deep.. you can really really feel it. They have a 4 yr old daughter called 谭恩 and Megan is called 林恩, so we are going to arrange a day for them to play together.



Us with Char and Harry

This couple has to be the most solid of all. Char and Harry are from Iowa, USA. They flew in to be with us this weekend to share their experiences. They were bare with their souls and experience and each time they share, my tap will go loose... They have been married for 40 years, 5 daughters (actually 7 but one pair of twins died, one was still born and the other they managed to care and nurse till 15 before the Lord took her home... though the doc told them she couldn't possibly live past her 3rd month... truly through Christ, all things are possible) and 17 grandchildren Wow! They urged me and Ed to consider being a team couple and asked us to pray about it. So we are.

We were most touched by the number of people who prayed for us during our weekend. It was simply an indescribable feeling.

I hope my testimonial here will urge many of you to consider committing just 48 hours to each other. If you are keen, they will be doing another one in HK next March 05. Check it out here. UME

Is it just me or do I detect a warm glow on both of our faces in every photo?